LOGISTICS PLATFORM WITH THE RW KEROSAFE ®  +
CONSTRUCTION SITE SUPERVISION 2018-2022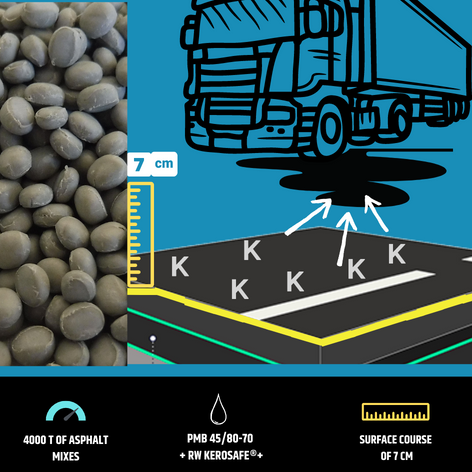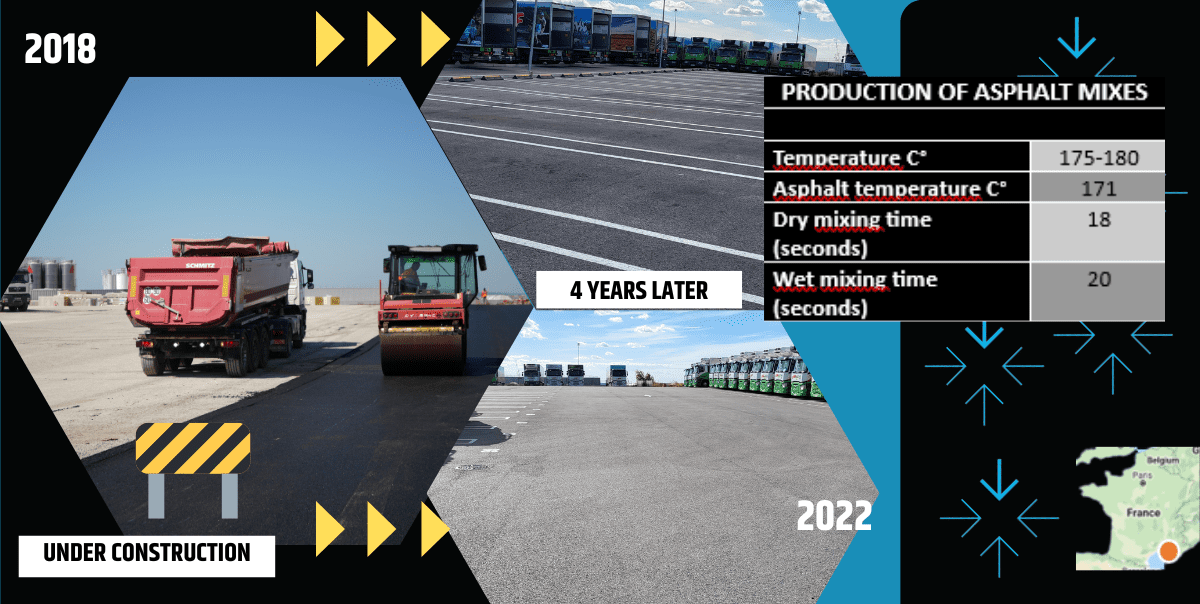 The company STAF opened its 4 th site based near the Berre pond. It was in 2018 when they began to offer their refrigerated goods transport services in the Marseille region.
The logistics platform  required high moduus performance accepting heavy loads with a long lifespan.
STAF trusted EIFFAGE for the development of the platform and its high-performance anti-kerosene coatings thanks to the RW Kerosafe® + solution made it possible by Roadway Solutions.
Report on the state of the asphalt after more than 4 years :
reversal area : no peeling
parking areas: no punching neither joint opening