RW Kerosafe®+
ANTI-KEROSENE ADDITIVE
Additive based on partially recycled polyolefins
Designed for the manufacture of Anti-Kerosene Bituminous Concrete
Dosage between 0.6 % and 0.8 %.
Works with all grades of bitumen
For surface layers
RW Kerosafe®+
FOR AN INCREASED RESISTANCE TO HYDROCARBONS
Strong resistance to hydrocarbons (approved by Federal Aviation Administration and Duriez methods)
Excellent resistance to rutting and punching
Good performance under shear stress
RW Kerosafe®+
READY-TO-USE ADDITIVE
Direct introduction into the pugmill of hot asphalt plant (batch or continuous, fixed or mobile)
Dosing by quantity to be produced
No need to modify the equipment of the asphalt plant, with a doser is enough
Option to provide the doser for purchase and rental
Pellets very easy to transport and store, in "big bag" or hot melt bags
Storage for several months
RW Kerosafe®+ for more flexibility and ease of use!
RW Kerosafe®+
A SOLUTION TO YOUR ISSUES
For roads in frequent contact with hydrocarbons as well as roads with high loads
For roadworks at airports, parking lots or petrol stations, in areas with heavy truck traffic and the risk of diesel spillage
For heavy traffic, slow speed, heavy load roads
To find bitumen by availability or cost
With simplified logistical constraints, product easy to store and use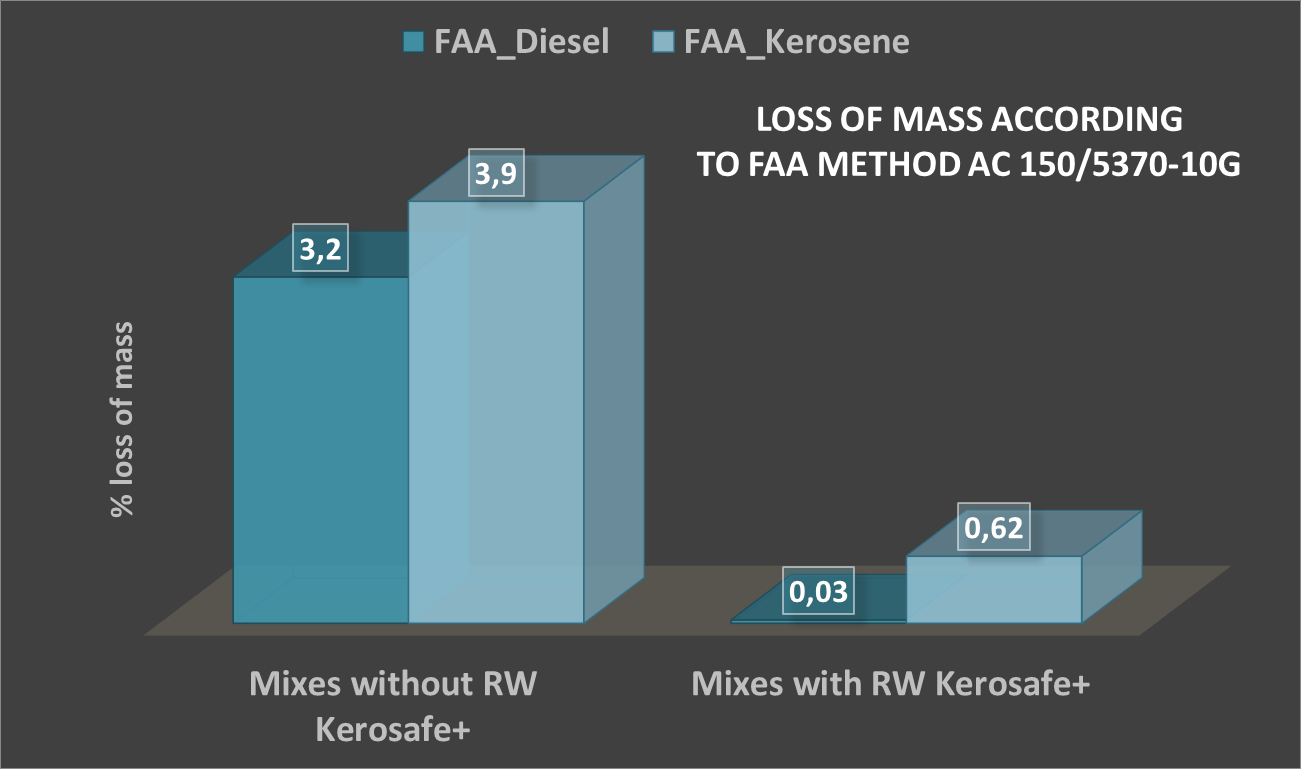 COMMERCIAL SHEET
RW KEROSAFE®+
TECHNICAL DATA SHEET
RW KEROSAFE®+
EXAMPLE
OF ONE OF OUR WORKS
International Airport in Corsica
For asphalt layers subject to heavy spillage.
Airport fuelling areas for airplanes and helicopters.
Our solution: anti-kerosene RW Kerosafe®+.